Helsinki Marketing run its first Sustainable Meetings event at Finlandia Hall this September. The Sustainable Meetings pilot event marks a move towards more sustainable B2B events in Helsinki and forms part of Helsinki's efforts to deliver on the United Nation's sustainable development goals.
Helsinki Marketing's new B2B meetings policy places sustainability front and centre across all aspects of events planning. It is based on work jointly carried out by Helsinki Marketing and Woltti Group on promoting more sustainable B2B meetings and forms part of the City of Helsinki's commitment to the United Nation's Agenda 2030 goals.
Helsinki has set itself the target of becoming the "most functional" city in the world and is fully committed to making a sustainable lifestyle a reality for all its residents. The city's focus is on delivering continuous, small steps improvements with a sustainable and responsible approach, with the ultimate goal of achieving carbon neutrality by 2035.
The city's collaboration with Woltti has led to the creation of a user-friendly model for creating environmentally and ethically sustainable events in Helsinki. The model had its first trial run at a Makers of Helsinki partner network event in September.
"The theme for the September meeting was sustainability, so it makes sense that the way we've put the event together also reflects that. What we've done is create a sustainable management system for events of this kind. In future, Helsinki Marketing can choose to make use of it independently or with our support," explains Johanna Joutsen, Sustainability Lead at Woltti Group.
The new policy was put to use for the first time this September and the pilot run will be used to inform future events planning.
Sustainability on the agenda for event planners
Sustainability has been a significant trend across marketing and communications for many years now. But when it comes to events planning, businesses and other organisations have been slower to catch on.
Melanie Delaplanche, a sustainability expert who advised Woltti Group on Helsinki Marketing's Sustainable Meetings policy, says that people first started talking about event sustainability around a decade ago, and the issue is now gradually entering the mainstream.
"What we're seeing is that big businesses are keener than to put sustainability strategies in place but their efforts tend to stop short of extending to events marketing," explains Belgium-based Delaplanche, whose CV includes events marketing leadership roles in Paris, London and Brussels.
"That said, people are increasingly interested in making sure that the events they are involved in are sustainably run. There's a greater awareness around just how problematic air travel is and that's made businesses realise that they need to change the way they operate. The issue is that they often don't know where to start," Deplanche adds.
Taking the measure of sustainability
When the team set about developing Helsinki Marketing's Sustainable Meeting policy, their first task was to define what sustainability actually means in this context.
"We worked together with Helsinki Marketing to articulate and pin down the key definitions and indicators that are priorities for them and can be used to both measure and drive better performance on sustainability," Johanna Joutsen says.
"What we can do is provide lots of ideas and suggestions, but our customers need to be actively engaged in the process and shape the indicators to suit them. Once we've organised one event, we can revisit the criteria and keep improving them."
Choice of venue key to achieving sustainability
According to Melanie Delaplanche, the most important thing to consider when organising sustainable events is your choice of partners.
"Choosing the right venue is really important. If they already have a sustainability policy and performance targets in place, you will find it much easier to work with them. Conversely, if they've done no work around sustainability at all, it means that there will be lots of different elements surrounding the event that you won't be able to change, even if you wanted to."
In line with the new policy, the team at Helsinki Marketing put together a brief setting out the sort of sustainability criteria they wanted to meet, which they sent out to potential venues. Ultimately, Helsinki's Finlandia Hall emerged as the number one choice for the event.
Key role for catering and design 
In addition to the choice of venue itself, the catering and other practical aspects of an event can make or break your efforts on sustainability. The team worked together to design a sustainable menu, put together a plan for communicating the sustainability agenda externally and identified the best ways to ensure that sustainable principles were also applied across the event's visual and other content.
Helsinki Marketing opted for a fully vegetarian menu, which is an excellent way to reduce your event's water and carbon footprint. Melanie Delaplanche points out how important it is that these sorts of bold choices are matched with real creativity and innovative new ideas.
"If you hire a great chef for your event, you also need to tell people where the ingredients they're using have come from and who's grown them, because that way you end up with something much more exciting than if you'd just gone for a standard catering service. It's really important to tell a good story. That's ultimately what makes your event special."
An ongoing process
Helsinki Marketing's first Sustainable Meeting at the Finlandia Hall marked the first step on an exciting journey. Afterwards, the team drew up a sustainability de-brief that is used to improve the new policy. They will also use the practical experience gained through the event to revisit the indicators and create a sustainable events guide that will distributed to all participants.
"Helsinki Marketing has an important role to play in terms of offering training and support to their partners so that they can further enhance their own sustainable practices," Melanie Delaplanche says.
Johanna Joutsen points out that sustainability is very much an ongoing process.
"What I've noticed along the way is how everyone has really embraced sustainability, both in terms of their work but also on a personal level. It's so inspiring to see how people are so willing and enthusiastic to really challenge themselves and the existing ways of doing things."
Interested in hearing more about sustainable events marketing? Contact jarkko.kivikoski@wolttigroup.fi.
Photo: Lauri Rotko, Helsinki Marketing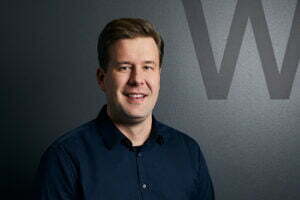 Need more emotion in your world? Subscribe to the Wolttigroup newsletter