Hybrid events make it easy to manage the risks of the coronavirus. However, a hybrid event should not be a live event which is just streamed online. Wolttigroup's evoker Jarkko Kivikoski tells you everything you need to know about hybrid events.
"There is no one right way to hold a hybrid event. Hybrid events are actually a cavalcade of different choices, and it is important to make just the right ones. In a hybrid event, you are building two different experiences simultaneously: one for the on-site live audience and another for the virtually present digital audience," says Jarkko Kivikoski.
Hybrid events can be very different, from simple combinations of a live and digital event all the way to multi-location events, where a coherent event experience is created through multiple places and studios, sometimes even at several different times. "A hybrid event should not be a live event which is just streamed online for a digital audience," Kivikoski emphasises.
The hybrid is the low-risk model for future events
"We are often asked what future events are going to be like. I always answer that hybridity will be the basic model for events in the future. It is an event's content platform where digital recordings and content is used over and over again, both live and digital. With the help of the hybrid model, the time span of an event's influence lengthens and more people can be reached," says Kivikoski.
Because planning a hybrid event involves building both a live and virtual event at the same time, it is a safe model for events during the coronavirus pandemic. "The hybrid form is an easy way to manage risks. For example, you can now safely start planning hybrid events for next spring and summer, because they can be scaled in either direction as restrictions change."
Concrete tips for organising hybrid events
Jarkko Kivikoski, who has planned numerous hybrid events, emphasises the importance of choices, planning and script in creating a successful, emotionally evocative hybrid experience.
"First, you must choose who the hybrid event is primarily made for, a live or digital audience. This choice impacts the script, rhythm, performance length, as well as breaks. Sometimes both target audiences are deemed equally important, but in such cases, it is best to organise two event experiences at different times: for example, the live event takes place first and afterward the same material is used to create a rewritten virtual event," Kivikoski advises.
"In our experience, planning and scripting hybrid events is rather straightforward after the goal has been clearly defined: who the event is for, what emotions you want to evoke and build up, and what kind of content and what pieces are needed for the experience."
Since the digital experience is not tied to any specific location or time, the virtual portions of a hybrid event can be cut and reorganised. "For example, we can make use of recordings by creating several real-time virtual events with the help of a presenter and interactive elements. We can thus reach a much larger audience with the same investment."
"A good example of this is the online store event we recently organised, for which the live event has traditionally brought in 100–150 decision-makers from the field. Now 30–40 decision-makers participated in the live event and the virtual event had 1400 participants. In hybrid form, the event reached a tenfold audience," Kivikoski says.
Remember these things in hybrid events
Decide who the event will be built for and what parts are needed.
Choose the most important primary target audience.
Write separate scripts for creating the experiences of the hybrid event's live and virtual portions.
Be ambitious and work to create a memorable and emotionally appealing event.
Do not settle for a event that is successful merely in terms of technical implementation. Even with an impeccable execution, you may not evoke any emotions.
Use different methods to make the hybrid event as interactive and emotionally appealing as possible.
Emotions can be evoked in hybrid events through surprises, variety, a grand finale, and editing.
Avoid excessive visual spectacle when it decreases audience interaction.
Build an experience for the virtual audience where they can feel that there are many other participants with whom they can interact.
Invite those with experience creating hybrid events to guide you on how to succeed and avoid any pitfalls.
Are you considering organising an event? Please contact jarkko.kivikoski@wolttigroup.fi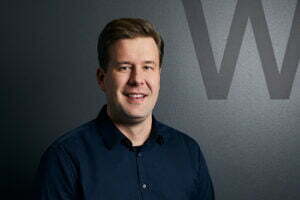 Need more emotion in your world? Subscribe to the Wolttigroup newsletter